Skip Navigation
Website Accessibility

Butterflies flutter by playful polka dots, trailing vines, and colourful folk flowers – reminding us that beauty surrounds us in small and graceful ways.

We are all aflutter over Bonnie's Butterflies Flannel! Artistically rendered butterflies bring a message of good luck and are designed to coordinate with Bonnie Sullivan's Woolies Flannel and Color Wash Woolies collections. Create colourful flannel projects with the butterfly panel, border stripe, and running yardage of six unique butterflies in 12" finished blocks.

This collection has 2 pre-cuts!

FULL COLLECTION is 14 PCS



ORDER EARLY & SAVE MORE!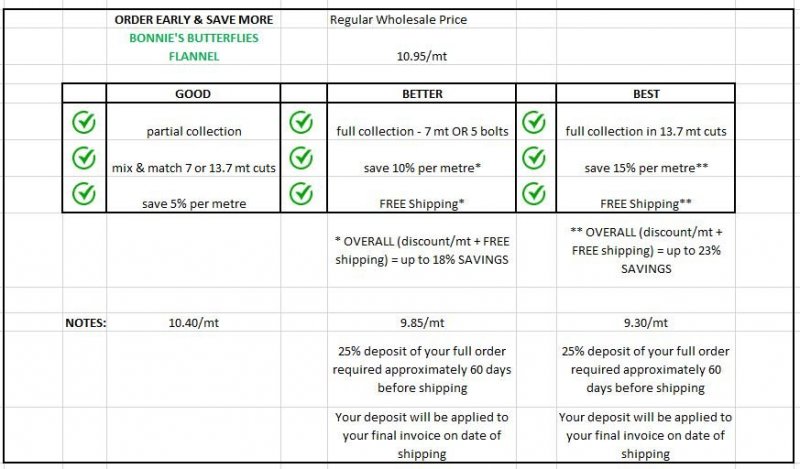 *Order by Oct 15, 2021 to receive FREE SHIPPING when you purchase 5 Bolts or the full collection in 7 or 13.7 mt cuts.

Delivery April 2022